Camp Puh'tok - Summer Camp and Outdoor Learning Since 1942
We at Puh'tok are carefully monitoring the COVID-19 situation. We are following our elected officials' orders, and CDC and Maryland Health Department guidelines for all Puh'tok programs and activities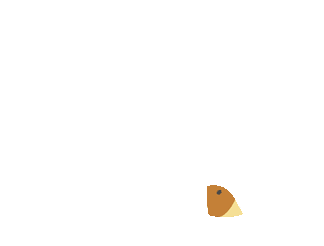 Unique Dining, Gathering and Lodging Facilities
Campers and rental groups enjoy our unique facilities. We offer rustic Native American and Wild West inspired dwellings, as well as modern chalets, log cabins, and an authentic fort. Our modern lodgings offer all the comforts of home including heat, air conditioning and full bathrooms for up to 120 guests.
View Slideshow >
The Hacienda
Pool and Pool House
The Hacienda
Pool and Pool House
The Council Ring
Outdoor Ampitheater
The Hacienda
Pool and Pool House
Summer
Camps
Grades K-5/AGES 5-10
These young
​adventurers enjoy:
swimming

pony rides

farm animals

field games

camp fires

nature studies

archery

marksmanship

arts & crafts

low ropes

Native American Crafts and Dance
and much more!
​
Themed weeks include favorites such as Pirate and Carnival weeks.
Lunch and snack are provided daily.
Overnight
Grades 2-11/AGES 7-16
Our emphasis on Reliving our American Heritage gives campers the chance to try out:​​
Native American dance & crafts

rock climbing & ropes courses

survival skills

swimming

nature studies

arts & crafts

marksmanship

gaga ball

field games
Ages 11 and up add:
double zip line

tubing and canoeing
Ages 14-16
archery tag

black powder musket
​
*Overnight Horse Camp
Ages 10-16 Co-ed
Offering beginner to
advanced instruction in English and Western horseback riding.
​
*Extreme Tipi Village
Ages 13-16. Co-ed
Experience Native American culture while staying in our Willow Rounds Tipi Village.
​
​
Top Bar Ranch​
Horse Back Riding Program
Established in 1942, Puh'tok has been a haven for horse lovers for over 70 years. Today, we offer Top Bar Ranch Summer Horse Camp, as well as year-round riding lessons and trail rides for riders of all ages and abilities. Call 410-329-6590 for more information.
Challenge Yourself
Zip Line, Rock Climbing & Ropes Course Adventures
Challenge yourself on our brand new double zip line and high flying squirrell
Conquer our adventure tower - rock climbing wall, giant cargo net, and giant ladder.
For younger folks, and the less adventurous, we offer a brand new dynamic low ropes course and team challenge wall.
Our zip line, adventure tower
and ropes courses are available year-round for field trips, retreats, and rental groups.
Hands-On History
Explore Native American
& Pioneer Life
Young people re-live our American heritage as they discover Native American history and culture through music, dance and crafts. Pioneer skills such as outdoor cooking, archery, bb riflery and animal care are shared by certified instructors.
​
Call 410-329-6590 for school year field trip information that support BCPS curriculum standards.
Outdoor Adventure
Swimming, Tubing, Canoeing & Wildlife Studies
Whether swimming in our amazing pool, tubing down the Gunpowder River, canoeing on a pristine lake, or getting up close up close and personal with wildlife, Puh'tok offers enough outdoor adventure to keep both kids and adults inspired and entertained all day long, without electronics!
17433 Big Falls Road
Monkton, Maryland 21111
410-329-6590
Camp Puh'tok is partnered with the Y in Central Maryland, a charitable,
cause-driven organization working for community well-being. The Y. For a better us.